The results of your scan are reviewed immediately with you by a Cardiovascular Specialist. A board certified radiologist and/or cardiologist will evaluate all scans. A written report of your test results will be mailed to you within a week of your visit...Out of town guests are afforded special discounted rates at three conveniently located luxury hotels.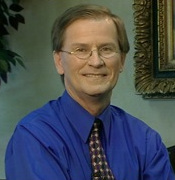 John J. Duncan, Ph.D.
John Duncan, Ph.D has been a pioneer in preventive cardiology for the past 20 years. He has received the prestigious American Heart Award for exemplary work in hypertension, cholesterol research and preventive cardiology. He has published clinical research in the most prestigious medical journals; including The Journal of the American Medical Association (JAMA).

John Duncan, Ph.D frequently is interviewed by print journalists (magazines) and newspapers regarding preventive cardiology articles. He has appeared on ABC, CBS, NBC, and FOX television networks. He also has collaborated with professional football basketball, and baseball teams evaluating and designing physical fitness programs. John Duncan, Ph.D joined Nolan Ryan and Ms. Linda Lavin in the videotape, "Flexible Fitness."
Heart Scan

Research has shown the ViaScan heart scan to be the only proven method to detect early coronary disease in otherwise healthy (asymptomatic) people. The heart scan is read and interpreted by a board-certified radiologist who will calculate your calcium score - a measurement of calcified plaque within the heart and coronary arteries. The higher the calcium score, the greater the likelihood of a future coronary "event" such as a heart attack or the need for angioplasty, stents or bypass surgery.

According to the American Heart Association, the calcium score generated by the ViaScan is "the most powerful predictor" of future coronary events in apparently healthy people. The Wall Street Journal listed the ViaScan EBT heart scan as one of the "Five Tests Worth Paying For."

Current risk assessment methods, like blood pressure and cholesterol tests miss as many as 75% of patients who develop heart problems...
YOU SHOULD ALSO CONSIDER A HEART SCAN IF YOU HAVE ANY OF THE FOLLOWING RISK FACTORS:

Family history of heart disease
High cholesterol or triglycerides
Low HDL or elevated LDL
Above ideal body weight
High blood pressure
Diabetes
Tobacco use (past or present)
Emotional stress or work-related stress
Sedentary lifestyle
Other vascular disease
Virtual Angiogram

If plaque is detected in your heart by the Heart Scan or Wellness Body Scan, you can receive a Virtual Angiogram to detect artery size and degree of blockage. The ViaScan virtual angiogram is considered to be an excellent alternative to cardiac catheterization in certain defined clinical situations. The 20-minute procedure depicts artery size, percent blockage, number of blockages, blood flow, and does not require a hospital stay. It is ideal for patients with specific types of chest symptoms or a failed stress test - especially when the likelihood for an angioplasty is low. In addition, it can be used for patients who have coronary stents or bypass grafts to verify that the arteries are still open and functioning properly.
Carotid Arteries

The Carotid Artery scan is useful to evaluate your risk of stroke by evaluating the size of plaque in the arteries of your neck. Individuals with a family history of stroke, high blood pressure or coronary disease are appropriate candidates for Carotid Artery scan.
Lung Scan

The Lung scan is useful for early detection of lung cancer, emphysema, pneumonia, bronchitis or other lung disorders.
Virtual Colonoscopy

This test is the much anticipated alternative to invasive colonoscopy. It's just as accurate and sensitive as the invasive test at detecting the polyps that cause colon cancer - but does not require heavy sedation and the insertion of a five-foot scope and its associated risks. Virtual colonoscopy is fast (20-30 minutes), accurate (can visualize 100% of the colon) and there is no recovery in a hospital. In fact, you can resume normal activities immediately following the test. Virtual colonoscopy is ideal for persons who have been reluctant to undergo traditional procedures.

It can be used as a repeat exam for those who have previously had a normal colonoscopy. Those who are frail, elderly or on anticoagulant medication can also benefit from the non-invasive test, and those without insurance coverage will find virtual colonoscopy costs much less than the tradition procedure.